As a self-proclaimed control freak and perfectionist, I knew finding a wedding planner would be difficult. I hunted through WeddingWire before I came across Peacock Premier Events. After speaking to Stacey, I knew I would be able to trust her completely. Stacey was actively involved in every single aspect of the wedding planning process. She attended every appointment related to the wedding ranging from the venue, photography/videography, florist, and band. Her vast list of vendors are incredibly talented and top-notch. She went dress hunting with me and attended every fitting. Seven months before my wedding, our venue informed Stacey that they were going to be under construction on our wedding date. Stacey immediately called me with a back-up plan as she had already reserved our wedding date at another venue that I had never considered as it was beyond my budget but Stacey managed negotiations with both management teams to make it happen. Stacey and I spent many late nights and hour-long phone calls planning every possible wedding detail. She is not afraid to interject her opinion supplemented by endless photo examples. On our wedding weekend, she worked tirelessly to make sure that every detail from the rehearsal dinner, ceremony, cocktail hour, reception, and morning-after brunch was perfect. It was pouring rain the morning of our wedding, and our outdoor ceremony had to be moved indoors. My mother and soon-to-be husband could not believe how calm I was with such a drastic change but I told them that "I trust Stacey 150%". The ceremony space and reception room were beyond anything I could have dreamed of. I must also mention that her assistants, Nissa and Natalie, are equally wonderful. Stacey is more than a wedding planner, she has become a friend and family member. If you are like me, reading review after review hunting for a wedding planner, you should stop where you are and call Stacey. I promise you that it will be a decision you'll never regret.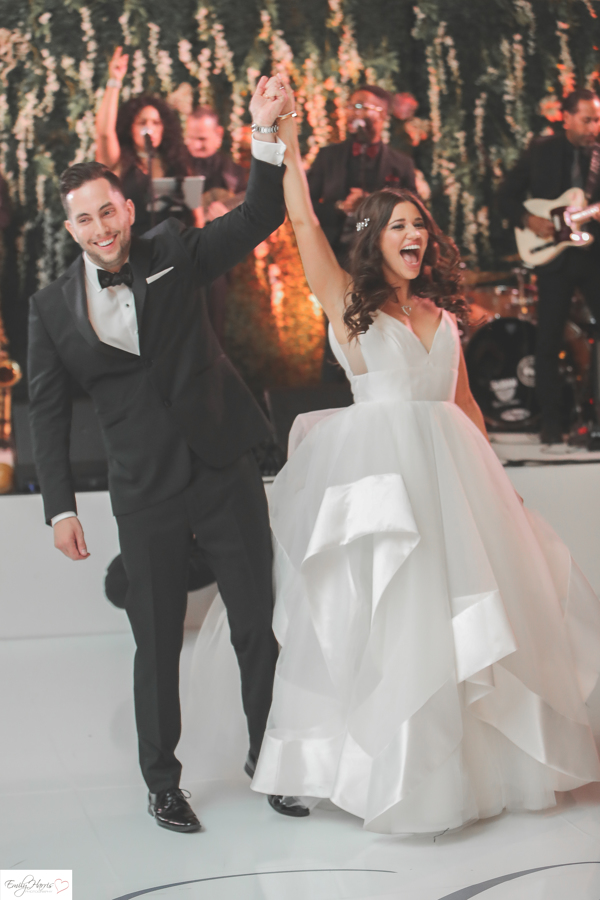 Beyond Amazing!
Where do I begin to describe Stacey? From her organization skills to her wealth of knowledge on all things wedding related, my special day would have been no where near as incredible as it was without her on my team. Stacey has such creative ideas, she listens when you speak and plans acorrdingly, and she is so calm and collected during all the chaos that a wedding brings. My only regret about working with Stacey is not starting with her day 1 of the wedding planning experience. She is so much more than a wedding planner. She goes above and beyond to make sure everything leading up to the wedding and the day-of runs as smoothly as possible. She was a dream to work with and I will miss working with her but know she will be in my life forever as I am eternally greatful for her and all she did to help me have the best day ever!
When I first started my wedding planning, I was like "I have OCD and a Pinterest account; I'm sure I really don't *need* a wedding planner" and now 4 days after what can only be described as the Best.Wedding.Ever I will tell you that 1. you DO need a wedding planner and 2. It will be the best money that you spend on your wedding if that planner is Stacey.
To rewind to the beginning I had already booked my venue when I found Stacey on their preferred vendors list. Suddenly, the venue called Stacey to tell her that they had decided to do renovations and that I could either push my wedding date back at least 6 months, or get my deposit back. Knowing I would be devastated, Stacey spent her entire day driving around to different venues, checking their availability, and taking videos on her cell phone to send to me. The new venue that we ended up booking was actually so much better than the first venue, and I am incredibly grateful to Stacey for finding it, and to fate that the first venue cancelled us.
Stacey knows all the best vendors in Florida; from flowers to bands to photographers to invitations to her glam squad, to the officiant, I was blown away by the amazing professionals that she took me to meet. Not only was every single one the best at what they do, they were all incredibly nice people that were a pleasure with which to do business. Stacey brought every dream that I had for my wedding to life, and she worked tirelessly to do so.
Stacey doesn't just throw the perfect wedding though; she is also there to give advice and help with any sticky 'life' situations that are sure to come up. I can't thank Stacey and her team enough; my wedding was the best weekend of my life. She is adored by all my friends and family and she even got a standing ovation at our farewell brunch. My husband and I can't wait to see her the next time we go to Florida, and I hope she knows how grateful we are to her for everything, because she is one very special wedding planner.
Stacey is truest amazing. We interviewed multiple wedding planners and she was clearly the best fit. Little did we know the day we picked to work with Stacey that should we be a 10/10.
Our wedding was at the Edition in south beach.
She negotiated, coordinated everything (with the help of the bride). She was extremely organized, connected in the industry with all vendors and hotels. One thing that was crucial in having Stacey that I Will forever be grateful for is she was a voice of reason between the bride, groom (me), and our parents. If you have difficult parents- Stacey knows when and how to be a buffer of good/bad/budget/ etc with them. Don't take that lightly- she knows how to handle all sides of the wedding including the family. I could go on and on about how great Stacey is. Stacey if you are reading this- THANK YOU! Our magical wedding would not have been the same with out you! If you have any questions or want to call to talk about Stacey and her service 954-592-2371

Dreams Do Come True!
Words cannot begin to express how incredibly grateful I feel to have met Stacey and to have had her be such an integral part of my wedding. From the beginning, she was looking out for me and my now husband to make sure that, above everything else, we were happy at every step of the process.

As someone who is very indecisive, Stacey helped me narrow down important decisions and introduced me to the best vendors who would best help me realize my vision. She was available 24/7, always immediately responsive to our calls, texts and emails, no matter how trivial of a request or question. There was not a single request, big or small, that she did not deliver.

Stacey was not just our wedding planner, she became a great friend and confidante. Our families are not local, so it was Stacey who was there for all the important pre-wedding appointments, including the most stressful part for me: my dress fittings.

Our entire wedding weekend went smoothly. Stacey made sure that all the logistics were taken care of so that we didn't have to worry about a single detail.

People keep saying that my wedding was one of the most beautiful they have ever been to. That is a testament to Stacey and her unwavering commitment to making sure that everything I dreamed—and more—came true.
Stacey must have been a baseball player in her past life because she knocked every single detail out of the park on our wedding weekend! My now husband and I had previously met with/interviewed 5 very high profile wedding planners in the South Florida area only to be sorely disappointed or overwhelmed to "sign a contract" by all of them. We felt that we would just be another notch in these other planners belts and that was not the experience we were looking for... we needed someone to hold our hand and to be a buffer between us and our parents throughout the planning process.
We met with Stacey and IMMEDIATELY clicked, it felt like we were planning our wedding with our long lost best friend. She is passionate, enthusiastic and in love with her job, she quite literally eats, breathes, and sleeps wedding planning.
Upon hiring Stacey, she was quick to hear us out and help us paint a picture of our ideal wedding (with our budget in mind). She was always realistic with us about what we could and could not afford in order to keep us within budget and when there was a big ticket item we really wanted for our wedding she'd made recommendations of other areas where we could cut in order to get everything we wanted.
I wish everyone I knew responded to texts/calls/emails in the manner Stacey does, she is ALWAYS available, whether I was calling on my way to work at 7am or before bed at 11pm She made herself available at all hours of the day (this trait of Stacey's is invaluable).
Stacey recommended the best vendors in the biz all of whom were extremely professional not only throughout the wedding planning process but also on our wedding day. She was present for every single appointment with the florist, the DJ, the invitation company, the lighting guy, our photographer, videographer, dress fittings etc. SHE DIDN'T SKIP A SINGLE BEAT!
We wish we could redo our wedding just to work with Stacey again! Feel free to email me at plattmargot@gmail.com for a reference.
AMAZING to work with
Stacey and the entire staff were fantastic. They were extremely organized, professional, timely, and wonderful to work with. They made wedding planning easy and fun, and went above and beyond on the weekend of our wedding to make sure that all of the events went flawlessly. Will absolutely use them again for another important event in our lives!
When we first started to plan our son's wedding, we didn't think we would need a wedding planner. The woman at one of the hotels we visited strongly suggested that we use a wedding planner and gave us the names and numbers of two planners. We made contact with both people and decided to go with Stacey Feldman of Peacock Premier Events. Not only was she substantially less expensive, but we immediately established a much better rapport with her. Suffice it to say, hiring Stacey was the best decision we made in the whole process. We had thought we could do the wedding by ourselves, but, knowing what we know now, we could never have done it. There are so many moving parts to planning a wedding: the hotel, the location in the hotel, the menu, the invitations, the dj/band, the music for the ceremony, the lighting, the flowers, the photographer, the videographer, the chairs, the linens, the dance floor, the programs, the wedding cake, the welcome bags--the list goes on and on. On every one of these issues, Stacey had the right ideas and knew the right people. She saved us so much time and money dealing with every single vendor, back and forth, always on our side. Night and day, early or late, she was available. To her, planning the wedding is more than just another job. She cares about you, and I promise you, you will care about her. The wedding turned out to be just about perfect, and this is a testament to all of her hard work. In sum, I recommend her unequivocally and with the greatest enthusiasm.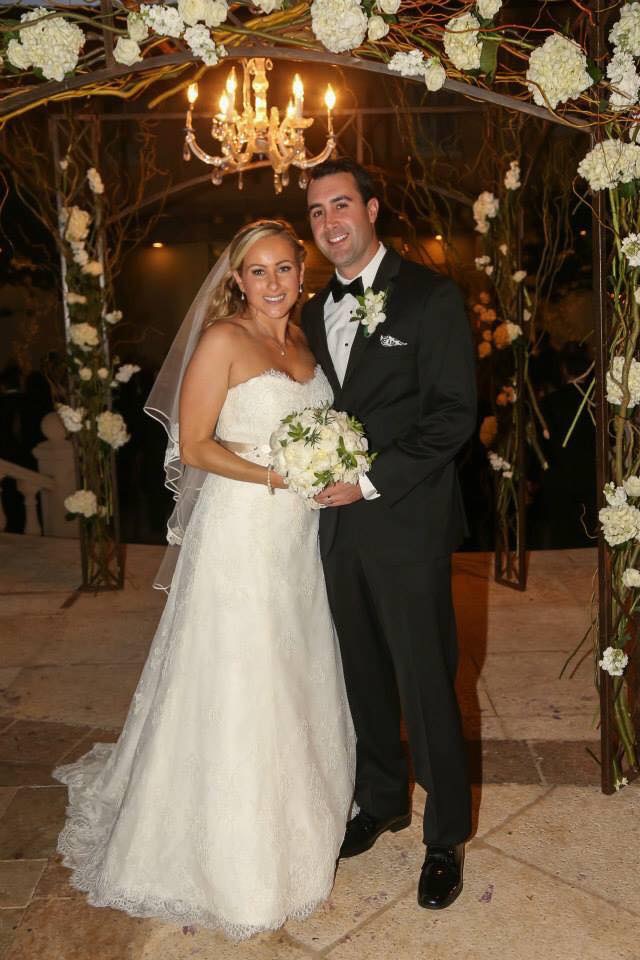 Stacey was a pleasure to work with for my wedding. She worked with me for almost an entire year to help plan my wedding. She provided great suggestions of other vendors to work with as well. (like the band, Lovechild, who was amazing!!) For those of you thinking you do not need an event planner for your wedding, so are so wrong. Planning your wedding can be a highly emotional time and it is so helpful to have someone to keep you calm and bring all of your ideas to reality. Also, on the day of my wedding I did not have to worry about anything. Stacey and her team were there from the very beginning of the day up until the last person left. If you are thinking of hiring Stacey, stop thinking and just do it!
Magical wedding
Stacey Feldman is deserving of her reputation as a premier wedding planner in South Florida. She has a unique ability to listen to the wishes of the bride and groom and bring their vision to fruition. Our wedding was magical and we are so grateful for all of her hard work!
Best Gift To Give Yourself
If you're planning a wedding..the first gift you need to give yourself is Stacey.. From the moment we met..I knew she was the one..Her friendly, warm personality makes you feel so comfortable. She is easy to talk to, listens, delivers and her only desire is to make you happy and feel like you are the only client she is working with you. Nothing is out of reach for her. She is innovative, creative, suggestive, passionate about each detail. She never stops. Stacey is available always..night, day, responds immediately .. yet is always one step ahead of what needs to be done..so you rarely call her.. I was the most relaxed mother of the bride days before the wedding. I was a guest at my daughters wedding because I had Stacey and her team with us. Her timelines are incredible, organized easy ..Bonus..you can't help feel like she is your friend, and you never want her to stop your daily catch up calls.. She is THE BEST!!!
Where do we even begin?! Not only is Stacey the VERY BEST wedding planner in South Florida (actually, in the WORLD), she is the most attentive, caring, communicative, genuine, loyal, and all around amazing woman! Not to mention she's hilarious which made her THAT much better to work with. She wasn't just our wedding planner, she became a genuine friend. Every fitting she was there. Every vendor appointment she was there. Every conference call with our parents she was there. She kept us up to date on every single due date, payment transaction, decor orders, etc. You name it, Stacey was on it! There is no way we could have had such a spectacular wedding without Stacey!! Her communication skills are excellent and any time she was busy or wouldn't be able to reply back to us right away she always made sure to let us know so we didn't worry. She has magnificent taste and gives the very best advice based on her ten years of expertise. Stacey is just the best in the wedding planning business-hands down!! She made our vision for our wedding day come to life even down to the little details of not having any greens showing in the flowers. Everything we asked for she made happen. Our entire wedding weekend was a dream-like fairytale thanks to Stacey and her amazing team!!! Her main goal was to make sure we were not stressed or worried about ANYTHING during the weekend and she definitely achieved that goal! Stacey and her team took care of absolutely everything and all we had to do was show up and have the best time getting ready with our bridal party and celebrating with our family and friends. There are no words to describe our appreciation for Stacey--she is truly the hardest working wedding planner and we are forever grateful for her love and dedication to making our dream wedding day come true. If we could give 5 million stars we would. THANK YOU STACE!!
Love forever and ever,
Julia & Arthur Dosik
I can't even describe in words how amazing Stacey is! After a few months of attempting to plan my own wedding I gave in and realized I definitely needed someone who knew this world better than me. Being a fan of Million Dollar Listing I had seen some of the amazing events she planned and quickly sent her an email asking for more information. As soon as i met her I knew I had to hire her and from that day she got right to work and honestly never stopped. She gets to know you and your fiance on a personal level, she learns your likes and dislikes she becomes a friend, it really is more than just a job to her she absolutely loves what she is doing.

She was always available for me, I never had to worry about waiting till Monday or "office hours" to hear back from her. I have a crazy schedule, meaning most of the times I looked up wedding stuff was very late at night so if I had questions or concerns, regardless of the time I got an answer right away. She is also very honest, she will be very upfront with what things will cost, she wont hide it or sugar coat anything.

She knows all of the best vendors in the industry, I literally used all of the vendors she recommended and I could not have been happier with the way the day went! She really knows this industry and because she has such great relationships with these vendors they make sure everything is 100% perfect for her.

My wedding was amazing! Nearly a month later my guests still cant stop talking about how amazing the day was. Most of them saying it was the best time they have ever had at a wedding! Hiring her was the best decision I made, I literally had my fairy tale wedding, everything was perfect and I owe it all to her!

I would recommend her to anyone planning a event, especially a wedding!
I am a bit of a perfectionist and I have the need to reach the end of the internet before making any decision. Needless to say, I wanted to make sure we hired the best wedding planner that money could buy (affordably)...and hiring Stacey was hands down the best decision we made! Throughout the entire process, she promptly responded to texts and phone calls with answers to any questions I had. She let me vent when I was getting overwhelmed, she let me fulfill my OCD needs of researching every detail, while keeping me focused on the most important things and making sure everything was done on time. She served as our counselor, coaching us through any friend or family drama that arose. The biggest surprise to both my husband and I, was how incredibly helpful and coordinated her team was during the day of the wedding. Her and her two assistants made sure that not a single detail was overlooked. From making sure that we drank plenty of water, to making sure that wedding party and vendors were always organized and ready to go. They did everything to make sure that the flow of the wedding went smoothly without any interruptions. Furthermore, every vendor that she recommended was undoubtedly the best in their field and I couldn't be happier with all of them. All that said, there is no way that we could have done this wedding without her and her amazing team. My husband and I are forever grateful to Stacey for helping us make our wedding day the most magical day of our lives.
There are no words to truly describe how amazing Stacey is. She is the reason our wedding was absolutely flawless. Stacey is the most hands-on, approachable, and honest wedding planner there is.. she went above and beyond in all areas to make sure that every little detail was thought out and executed perfectly. I have already recommended Stacey and her team to all of my engaged (and even single) friends because she is that good! I can't thank Stacey enough for all that she did for us this past year and especially this past weekend at our wedding. She is the best there is!!!!!
If we could give Stacey (and peacock premier events) more than 5 stars I would! We had began to plan our own wedding which turned out to be very difficult for us. we cancelled our initial wedding and decided to hire a planner. We interviewed several people but Stacey came highly recommended by many- and after having worked we her I know why.
Stacey pays attention to EVERY SINGLE DETAIL. She is an absolute PROFESSIONAL WITH AN AMAZING TALENT. She is organized and creative! She was also available to me 24/7 during the planning time.
We had a 2 days celebration- day one was a ceremony and luncheon for our families and day 2 was a reception for our friends. We are very natural, earthy people and didn't want all the glitz and glam of a traditional wedding. Stacey made sure our weekend screamed our personalities- it was classy, elegant and an absolute blast. She did everything from helping select stamps and addressing envelops to regulating the actual days events. She introduced us to the many vendors we used and everything couldn't have been more perfect.
Everyone was saying how beautiful everything was and I owe it all to Stacey. She dealt with all furniture rentals, styling and vendors. She even re-purposed some of the things from event 1 for event 2 to save us money. She also brought her assistant, Nissa, on the day of the events. I didnt feel responsible for ANYTHING but having fun on our day - she took care of EVERYTHING. I would recommend Stacey for ANY event planning - I KNOW we will be working with her again in the future
We had the pleasure of working with Stacey for our wedding that just took place a little over a month ago. We were her very first gay marriage. At the time we asked to work with Stacey gay marriage was not yet legal in the state of Florida, but Stacey went out on a whim and took the leap of faith and worked with us. We are still floating on cloud nine. Our wedding was everything that we wanted and more. We fell in love with Stacey during out first conference call with her and just knew that she was the Wedding Planner for us. Her creativity and vision is exceptional. She truly takes the time to get to know her clients not only professionally but personally which I feel helps her create that magical feeling that everyone should share on their wedding day. From start to finish she made our wedding planning and experience as easy as can be. Stacey is truly a gifted planner, and knows what she is doing. Thank you Stacey for making our wedding spectacular. It was truly the best night of our lives thus far, and we feel like we have fallen in love 10x more than we already were. Our friends and family are still talking about the wedding and saying it was the best wedding they've been to. Thanks to YOU.....I highly recommend her for event planning, destination weddings, local weddings, anything.....She can do it! We love you so much!
The best decision I made while planning my wedding was hiring Stacey from Peacock Premier Events hands down! Simply put, Stacey was made to be a wedding planner. Stacey is available and responsive at all times, always ten steps ahead, detail oriented, knowledgable, and passionate about what she does. Our wedding day went off without a hitch and went above and beyond my very high expectations! It is because of Stacey I got my dream wedding. For me Stacey was the perfect blend of professional and personal as she is honestly one of the nicest most genuine people I know, honest, thoughtful, and incredibly hard working. Throughout the planning process she not only was my advocate and expert, but became a friend and felt like family. The word "NO" is simply not in her vocabulary and she fights to get her couples everything they want and need. Throughout my wedding weekend my wedding party and family gave her the nickname "The Wizard" since she had this way of making things happen and was so on top of it. She was also a huge help to not only me and my now husband but offered her help and support to our family which made things a lot easier on us. I couldn't be more thankful for Stacey coming into our lives and I can't recommend Stacey and Peacock Premier enough!

Where do I begin, Stacey was the most amazing wedding planner a girl could ask for. She made the 1.5 year of planning easy and fun and attended EVERY (I mean every) appointment with my mom and I. She was always quick to respond to all of my texts or emails, even if I sent them at midnight. Thank you thank you thank you Stacey and the Peacock Team for all of your hard work! Our wedding was all that I could have dreamed of and one for the books, wish we could do it all over again. I will definitely recommend Peacock Premier Events to anyone!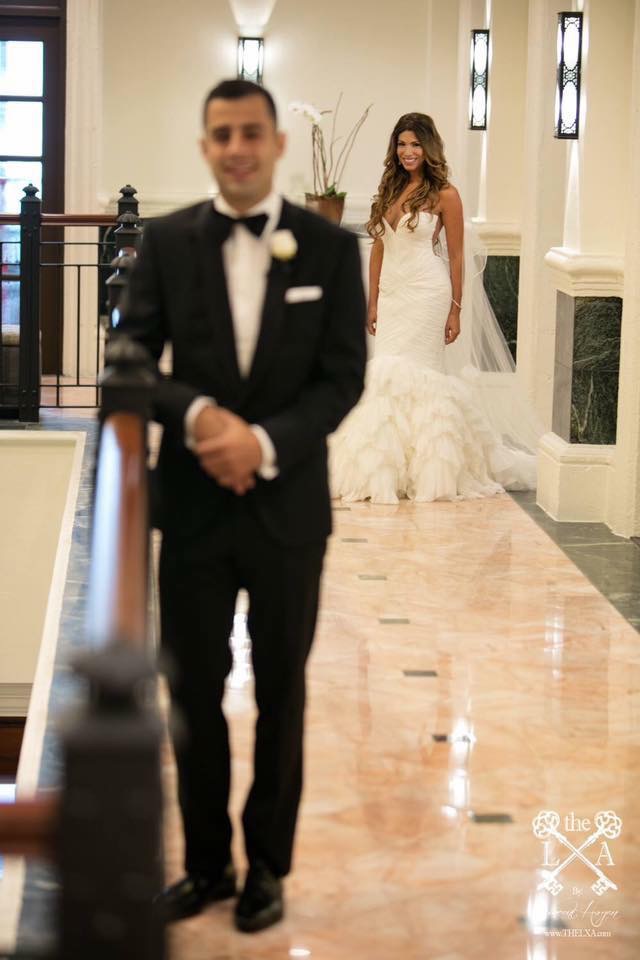 Stacey is a godsend!! She was, by far, the best money I spent towards my wedding!! Stacey's vast knowledge of wedding planning is above and beyond impressive & her attention to detail is incredible!! She helped me with EVERYTHING -- from choosing my venue & negotiating contracts with vendors -- all the way to helping me find the perfect hanger for wedding dress photos! She even acted as my therapist at times, calming me down throughout the process. She went above and beyond her job -- accompanying me on every vendor visit, ensuring I stayed within budget & she even let me use her home to get ready for my engagement photo shoot (really, who does that?!). My wedding was ABSOLUTELY PERFECT!! It was magical...by far the best day of my life... and I owe it all to Stacey!!